This is a Sponsored post written by me on behalf of Carton Smart for SocialSpark. All opinions are 100% mine.
Holiday's are a time for traditions. My Little Chefs keep track of all the traditions we HAVE to do each year to make it a great holiday. A lot of our traditions include a lot of time spent in the kitchen which then means a lot of dishes and a lot of garbage including many metal cans. This holiday season TetraPak wants to wants to inspire people to make smart, small decisions when cooking for their families and stocking their pantries.
No matter what you are making, pumpkin pie, green bean casserole or cranberry sauce, did you know all these ingredients are available in cartons? Choosing cartons is a smart decision. Become Carton Smart
One of our New Year's Eve traditions is to eat food from another country. One easy recipe we like to make is Thai Peanut Noodles. One of the ingredients is chicken stock. Tetra Pak cartons are designed for efficiency while still being environmentally friendly. Did you know food tastes great when it comes out of a carton?!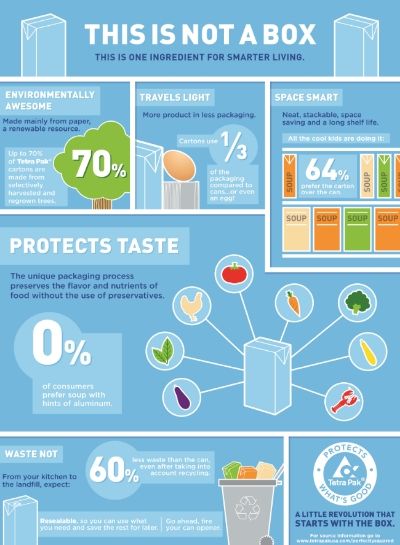 Tetra Pak cartons are made of 70% paper, a renewable resource, from selectively harvested, regrown trees that are FSC-certified (Forest Stweardship Council) Cartons use 1/3 of the packaging compared to cans…or even an egg!
Cartons are space saving, easy to store and open. Keep your pantry neat and toss your can openers, stackage and space saving. The unique packagins process preserves the flavor and nutrients of food without the use of preservatives. Product quality is exactly the way it was intended to be. Recycleable and in fact result in 60% less landfill waste than cans.
In this recipe we only need 1/2 cup chicken stock. The Tetra-Pak cartons are re-closeable so you can use what you need and save the rest for later. I love this! There are so many times when I only need part and then transfer the rest to a different container and then forget what clear liquid I put in which container.
Thai Peanut Noodles adapted from Our Best Bites
1/2 c. chicken broth
3 Tbsp. creamy peanut butter
1-2 tsp. Sriracha chili sauce (1 is mild with a bite, 1.5 is medium, 2 is hot)
1 1/2 Tbsp. honey
3 Tbsp. soy sauce
1 1/2 Tbsp. fresh minced ginger
2-3 cloves garlic, pressed or minced
8 oz.  linguine noodles
Chopped green onions
Chopped peanuts
Cook your noodles according to the package. In a saucepan over medium heat combine the chicken broth, peanut butter, sriracha, honey, soy sauce, ginger and garlic.
Once the sauce is smooth turn off the heat and let it stand until the noodles are done. Combine the noodles and the sauce then top with green onions and chopped peanuts.
Next time you are faced with a choice be #cartonsmart and choose the carton!
Follow #CartonSmart on Pinterest